CHEF ALEXANDROS GKOUTSI
PRESENTS
ΤΑΞΙΔΙ ΓΕΥΣΕΩΝ @ ΜΕΖΕ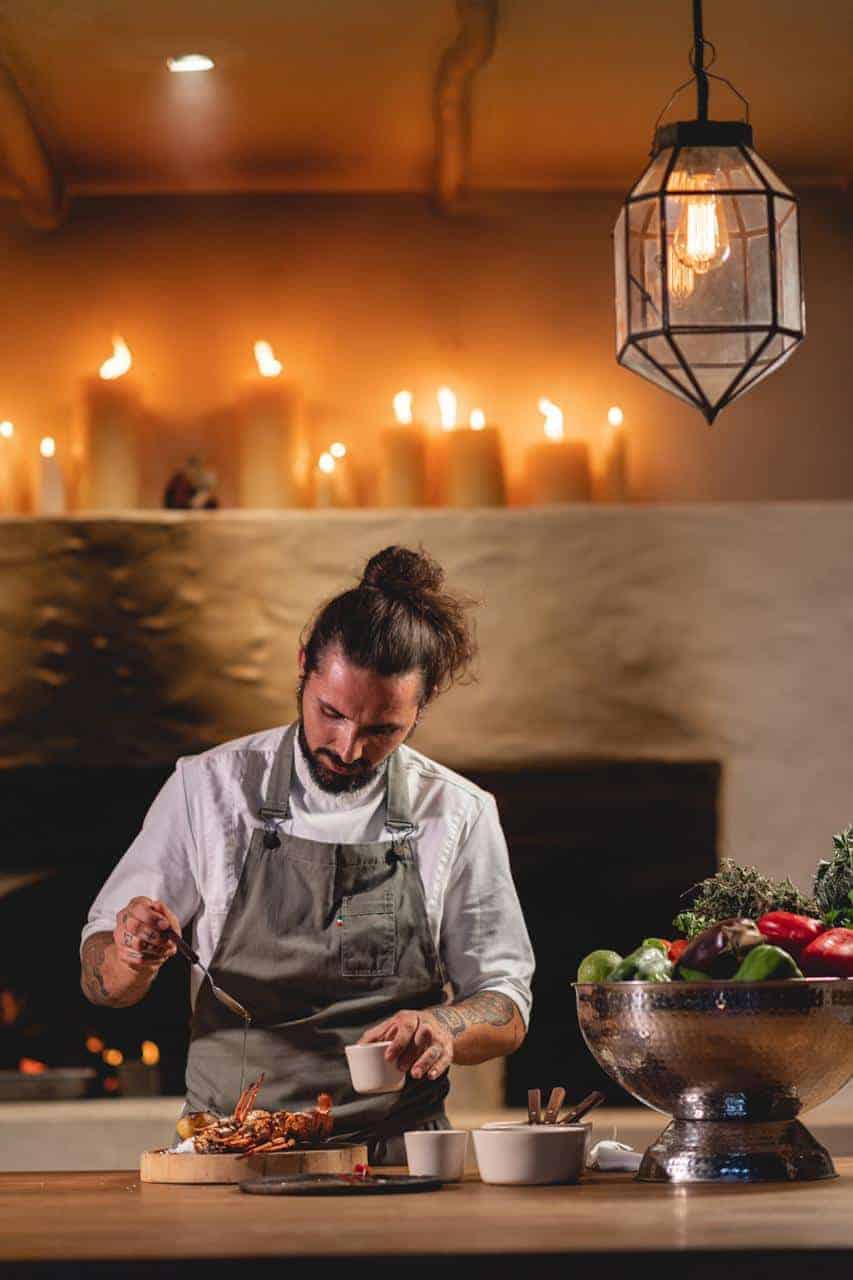 The Journey of Flavors dinner @ MEZE is located in a beautiful white hacienda nestled in the jungle of Tulum Beach Road, inspired by the serenity of Hydra, Mykonos and the Aegean Islands. It truly is Aegean authenticity surrounded by flavorful atmosphere. As you enter the lime-washed front courtyard with a large stone bar and fountain, you have arrived.
Our Executive Chef Alexandros Gkoutsi will surprise and delight with a sinfully delicious five course presentation created in the fire of the dramatic open kitchen. Experiences ranging from signature Meze plates, to salt-crusted local fish caught daily and his own Grandma's recipe "Yaiyai's Cake". Let MEZE transport your senses!
Musical special guest Max Lemurian uses music as a tool to open minds connecting people through feeling high frequencies of love, leaving everyone feeling inspired so that they can develop and advance in any undertaking of their lives.
Featuring DJ Max Lemurian